Do not put all of your calls-to-action at the top of your web page!
Visitors may be spending more time there, but that doesn't mean that they're ready to take action. A lot of persuasion happens farther down the page.
When Chartbeat analyzed 25 million visits they found that most engagement happens below the fold. Content at the top may be visible, it's not necessarily going to be the most effective place to put your calls to action.
Make sure to put calls to action farther down the page, in any place where interest is likely to be high.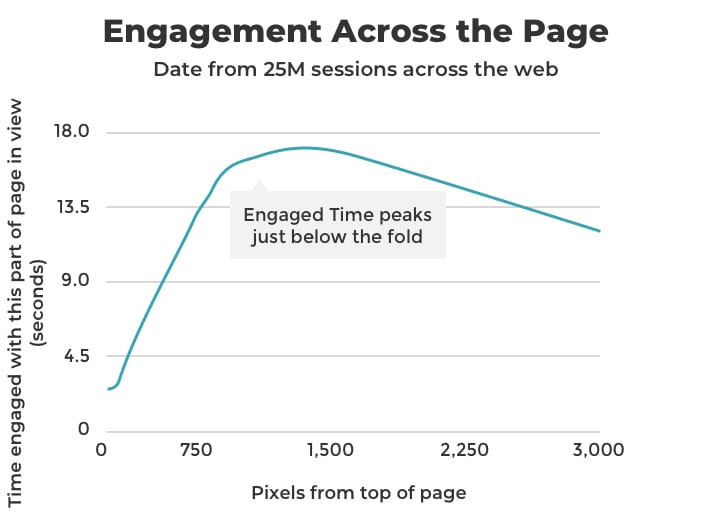 Is your website badly designed? Is it helping your business to grow?
Call or email us at 5by5 Design LLC today and let us help your company's digital and print marketing work with you, not against you.
Content from https://www.orbitmedia.com/blog/web-design-tips/